Re: S&G: Do you glass your wood coamings? *PIC*
I've always glassed the plywood coamings on the kayaks that I've built for adults. I'll use a single layer of 3oz tightweave fabric on both sides. Lately I've been wrapping the top side in carbon fiber (purely for appearances).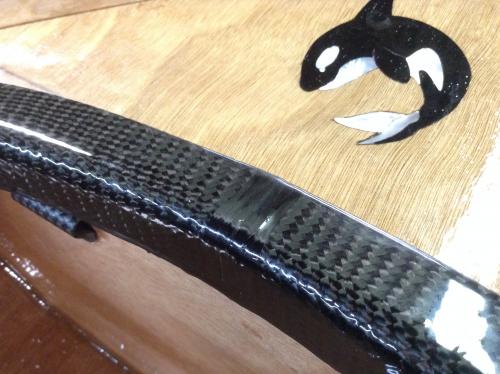 For a child's kayak I'll just coat them in epoxy.
THAT SAID...
I build my stacked coaming very lightly. The risers are less than 1/2" wide. The rims are usually made out of 3mm ply. They're nearly the same dimensions as my solid fiberglass and carbon composite ones but weigh less.