Re: review: MyBoatPlans.com *PIC*
Thought you guys would be amused to know that more than four years later, this scam is still going on. Thanks for being one of very few places where his site and name don't take you to his site. I was initially quite skeptical since over five hundred of "his" boat plans implies that he designed, built and perfected more than sixteen unique boats a year. Now I understand how he did it; he has the unique ability to become other people (without their knowledge) at any point in history.
It is completely intentional that you find this forum when you search for myboatplans.com. Whoever Martin Reid is, he says he is in the photo below:
The photo used above was taken by my mother on July 24 on Flanders Bay in Gouldsboro, Maine. Below are other photos from the same day. I am rowing my Coot design http://www.guillemot-kayaks.com/guillemot/catalog/boat_building_plans/coot_dinghy_plans
I can't say anything about the plans he purports to sell, but I do know that one of photos of "Martin Reid" is actually of me. He also offers 3D Boat Design software which he says is a $49 value, which is a freely available open source application called Free!Ship http://sourceforge.net/projects/freeship/
If his disk contains any boat plans at all, I suspect the plans are freely available from a variety of online sources. If Mr. Reid can not even find a real photograph of himself, I wouldn't put a lot of faith in his boat design or building abilities.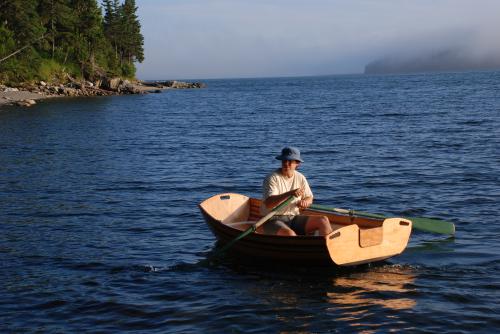 More photos from the shoot are available here: https://goo.gl/photos/5CpssvVY2Nprufk3A